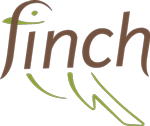 Creative Deck Furniture by Finch
Durable poly furniture. Finch poly lumber outdoor furniture will last a lifetime while resisting fading, cracking, peeling, or rotting. Designed and manufactured to stand up against harsh outdoor elements, the poly lumber and stainless steel fasteners remain the same through storms, blizzards, high winds, and blazing sun. In addition to withstanding harsh weather, our outdoor furniture's toughness makes it an excellent choice for beach furniture. Finch's all weather patio furniture is the choice for a lifetime.
Stylish outdoor furniture. Every piece of backyard furniture is available in any of 23 poly colors, including our 3 new wood grain colors. In addition, you can customize your deck furniture by combining any 2 colors of your choice. Finally, choose from over 100 fabrics. With over 55,000 color variations possible, you will have no problem creating your own unique color palette! Overwhelmed? Get inspired by our designers' favorite color themes.
Choose Finch outdoor furniture for attractive designs, tough durability, and extensive color options.
American furniture. Finch is as American as it gets. Finch outdoor furniture is built in Lancaster County, Pennsylvania, by descendants of colonial American immigrants from Europe. The deep-rooted agricultural and religious values that built America are still the creed guiding Finch today.
Eco-friendly furniture. While recycling may not have been a buzzword in the 1700s, the concept was fully employed as our ancestors used and reused the few resources they had. Today, common sense stewardship of the earth's resources still dictates that we should make the most of what we have. The lumber used in Finch furniture is made from recycled plastics. Manufacturing waste is also recycled.
Guaranteed quality. Finch poly furniture is the result of a relentless pursuit of excellence in outdoor furniture since 2003. We believe that our furniture is the best patio and pool furniture you can find. Our strong warranty is our expression of confidence in your long-term satisfaction.